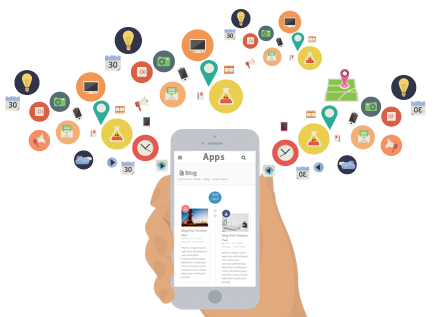 MOBILE APPS DEVELOPMENT
InfotecBD specializes in developing multiplatform mobile apps for iPhone, iPad, Android. Along with developing publicly available apps via Apple App Store or Google Play, we can also develop custom business to business (b2b) apps addressing your specific business process.
We employ cutting edge development techniques while developing your app, and strictly focus on creating a rich interface that is both attractive and intuitive.